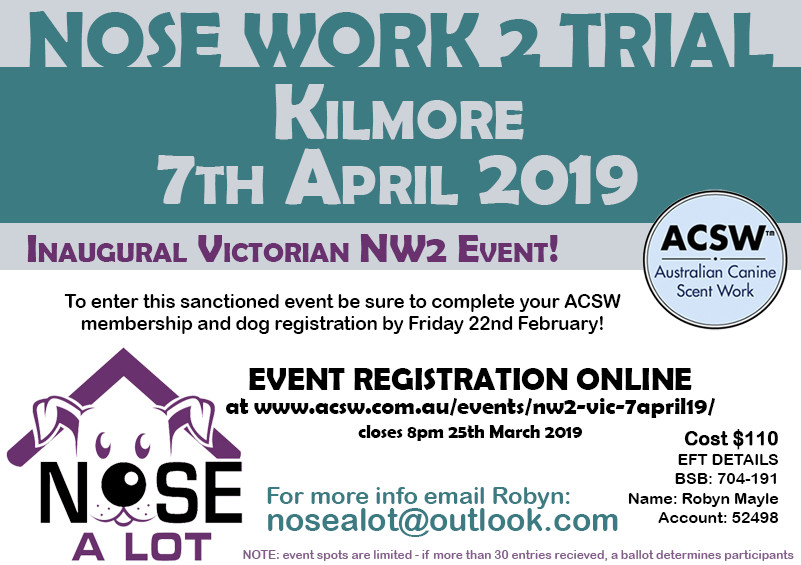 Nose a lot is very excited to be hosting the first NW2 trial in Victoria this April! Click here to register.
If you're interested in working with Lauralea Oliver whilst she visiting to guest judge the NW2 trial – express your interest and join the wait list using this form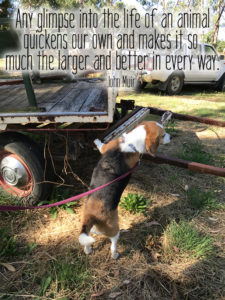 K9 Nose Work® is a fast growing sport, based on scent detection work, that any dog with a nose can enjoy.
K9 Nose Work® teaches both of you in a safe, learner-friendly environment with no punishment or other dogs to worry you. Especially suited to 'reactive' (environmentally sensitive) dogs.
Learn from an ACSW CO and Judge and one of only five, Trained in America, NACSW Certified Instructors in Australia.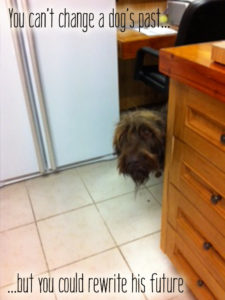 PROBLEM BEHAVIOURS
I believe that society places huge demands on dogs today, as evidenced by the number of shelter dogs. Often the wrong breed of dog is chosen, proving a bad fit for that environment…barking, digging, chasing. Many natural or innate 'doggy' behaviours are problem behaviours in suburbia. Problem behaviours are ways our dogs use to cope. Fortunately, most problem behaviours can be replaced with environmental enrichment, exercise and training.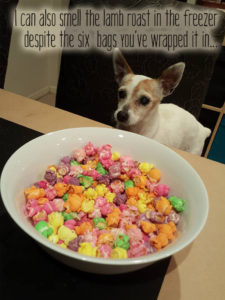 LIFE SKILLS
In our human dominated world, it is more important than ever that dogs be thoughtfully trained so they have real-life skills that will enable them to confidently cope in the world. Scientifically proven, reward based training makes learning fun for you and your dog, as it sets them up to succeed and develops the skills for living together in the family and in society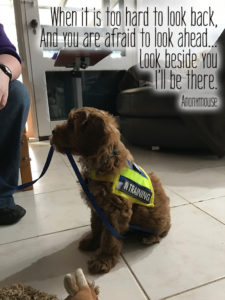 ASSISTANCE DOGS
While many need a service/assistance dog, it is often too costly and too hard for some to manage. I would be happy to assist genuine applicants, with the procurement and/or training of their own dog, if suitable. A service/assistance dog can be trained in many ways to assist those with mental and health needs. I would guide you in training your own dog ready for evaluation against the PAT (Public Access Test). That way we can ensure you are working together as a team and your unique needs are being met by your four legged partner.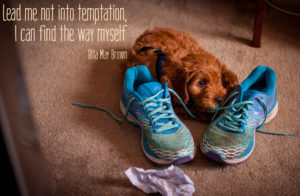 PUPPIES
Puppies build most of the neural pathways needed for life in their first few months. It is therefore essential that they be given a variety of appropriate experiences to ensure these foundation pathways provide a sound basis for future learning. With such rapid learning occurring, puppyhood also affords a window of opportunity for teaching behaviours and life skills.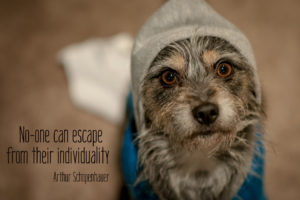 BEYOND PUPPIES
Mental stimulation is needed throughout life especially in the adolescent or young adult. We need to continue to satisfy their natural curiosity to learn or they will expend their mental and physical energy experimenting. This usually interprets into destructive behaviours. We also need to respect their growing need for resources. Prevent destructive behaviours by providing your dog with mental and physical enrichment.
DOGS & CHILDREN
Pets are an integral part of our lives as Australians. More than 80% of Australians have an animal companion at some time. Dogs and children can be great friends and having a dog can result in an understanding and respect for all living things. Any dog can and might bite if given enough reason. Furthermore, not every breed or dog is right for children and not every child is right for a dog. Because of a child's small size and unpredictable behavior care must be taken to develop a positive relationship between them. Children can be involved with the training too. Supervision alone, as suggested by many, is useless unless you know what you should be watching for.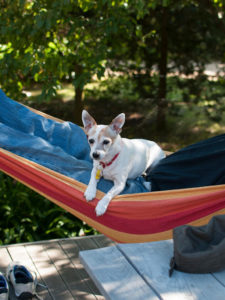 DOG WALKING & MINDING
Are you going away for work or pleasure and unable to pack your puppy? Would you rather they stayed at home rather than at a kennel with unfamiliar surroundings and faces?
I will come to your home to feed and spend quality time with your puppy each day to ensure they enjoy their vacation as much as you do. You will receive a daily photo of your puppy's antics as we spend time playing together. Please note, this is not a live-in service.
Private and group sessions available.
I'm located on the Mornington Peninsula (Vic, Australia) and willing to travel.